---
Dr. Michael Peterson graduated from Northwestern College of Chiropractic in 1996 with his Doctorate of Chiropractic and a B.S. in human biology. He is a diplomate of the National Board of Chiropractic Examiners, and Board certified in the states of Arizona and Montana as well as Minnesota.
His undergraduate education also includes the University of MN where he played on the club hockey team and co-founded the in-line skating club. He has practiced Chiropractic in Kalispell, Montana as well as Phoenix, Arizona.
He has been an avid triathlete, having competed in nearly 40 triathlon events. Dr. Peterson's expertise in sports injuries not only comes as a result of extensive education in the area, but because "there are very few injuries that I have NOT personally experienced!" He continues being an avid bicyclist.
Dr. Peterson is originally from Owatonna, as is his wife, Melissa. They have two wonderful "high wattage" boys.
---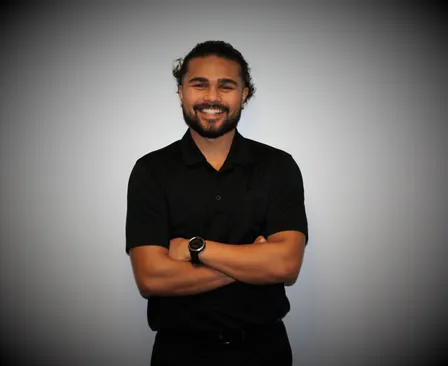 Dr. Brenden Buryska graduated from Palmer College College of Chiropractic-Florida in 2021 with his Doctorate of Chiropractic, and was nominated for the Virgil V Strang Philosophy Award. During his time in Florida, he coached a Division II college track & field team working closely with the pole vaulters and decathletes. He also captained his school's bowling team. He is National and Minnesota Board of Chiropractic Examiners Certified and is also registered to perform acupuncture.
His undergraduate education includes the University of Wisconsin-Stout, majoring in Applied Science with a concentration in Interdisciplinary Science, and minoring in Vocational Rehabilitation. He also competed on the Track & Field team as a pole vaulter, sprinter, and javelin thrower.
Dr. Buryska is an Owatonna, MN native that enjoys the outdoors doing activities such as backpacking, rock climbing, and canoeing. He also has a photogenic miniature schnauzer named Barry that is also an experienced outdoorsman.

---